Bachelor of Computer Application (BCA)
Introduction
For students seeking to make a career in the world of Information Technology, Tribhuvan University launched the four-year, semester- baed Bachelor of Computer Application (BCA) program in the 2074/75 academic year. It focusses on computer application and software development. BCA course includes computer application, mathematics and statistics, programming languages, software engineering, database management systems, operating systems, web technology and courses in social sciences and management.
Detailed course syllabus can be downloaded at
https://www.tufohss.edu.np/wp-content/uploads/Syllabus/Syllabus-BCA.pdf
Respective faculty members:
All
Coordinator
Marketing Management
Managerial Economics
Statistical Methods
| | |
| --- | --- |
| Courses | Credit Hours |
| Computer Application (Core Courses) | |
| Elective Courses | 12 (3+3+3+3) |
| Mathematics and Statistics Courses | 9 ( 3+3+3) |
| Language Courses | 6 (3+3) |
| Social Sciences and Management Courses | |
| Project & Internships | 13 (2+2+6+3) |
Download your respective calendar here:
Infrastructure
Innovation Lab
Research
EMIS & LMS
Library
Seminar Hall
Auditorium Hall
Cafeteria
Hostel
Sports
Sms Info
Student Development Center
Counselling & Placement
Infrastructure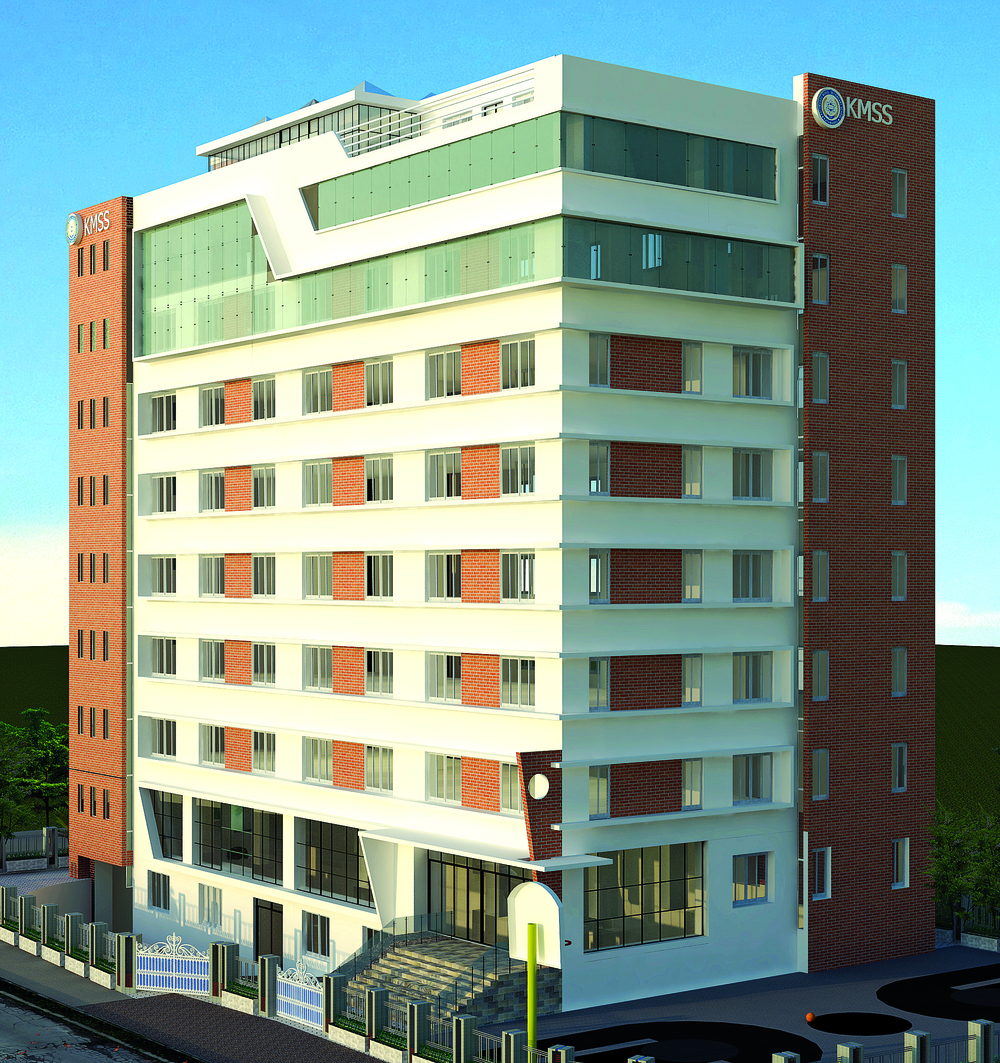 State-of-the-art physical and IT-infrastructure of the College provide an important platform for all academic endeavour. The working environment needs to offer appropriate facilities and equipment for vital teaching and research, whilst also providing the opportunity for engagement, interaction and inspiration. The Kathmandu Model College Complex is at Bagbazzar, in the heart of Kathmandu. It consists of a 12-storey main building and basketball court. It is in close proximity to other KMC institutions and an abundance of easy transportation and shopping options. Kathmandu Model College has … classrooms with a seating capacity of ……. All of the classrooms are fully equipped to provide the faculty with presentation requirements. Our library contains a huge collection of text-books, reference books, newspapers, magazines, new releases, and popular books from national and international publishers. Student also get access to an international e-library free-of-cost. We have an IT lab that provides students and faculty with computers set up for a wide variety of IT-related projects and practicals. Printing and scanning facilities are also available. Additionally, there are over … public PC workstations, located in our Library and elsewhere on the campus, are available to the KMC community, and wireless connectivity is available throughout most of the complex. KMC also includes .. air-conditioned faculty rooms, … conference rooms, .. auditoriums, innovation lab space and spacious roof-top cafeteria. The College has a huge parking facility that strives to meet the parking needs of faculty, staff and visitors. KMC takes the safety and security of its students very seriously and has a CCTV surveillance system installed.
Innovation Lab
Research
EMIS & LMS
Library
Seminar Hall
Auditorium Hall
Cafeteria
Hostel
Sports
Sms Info
Student Development Center
Counselling & Placement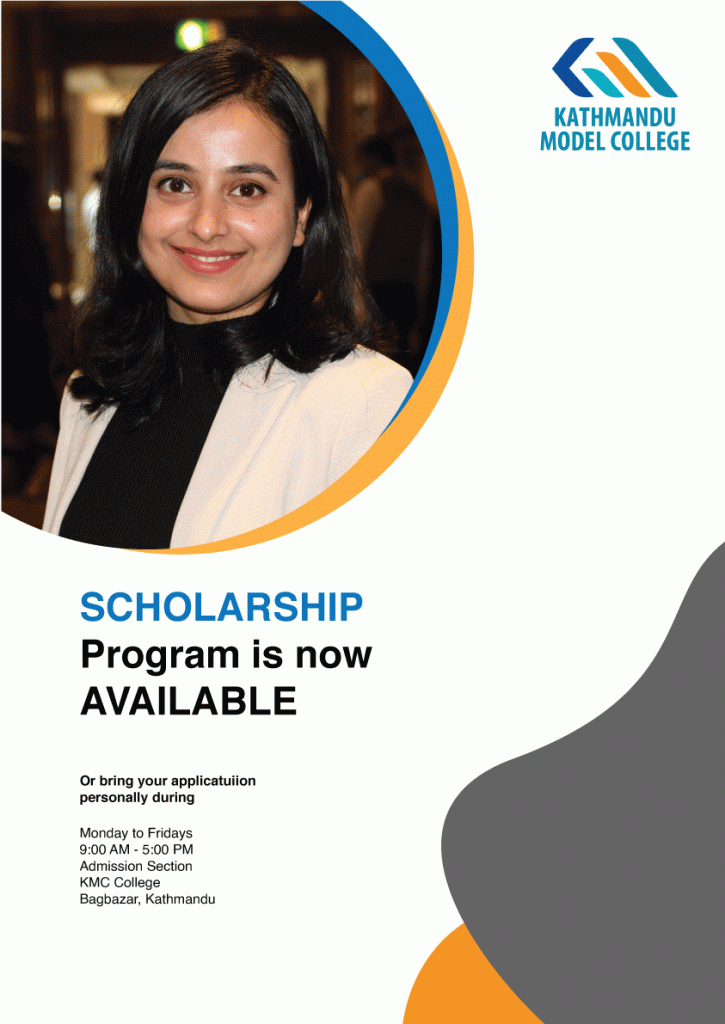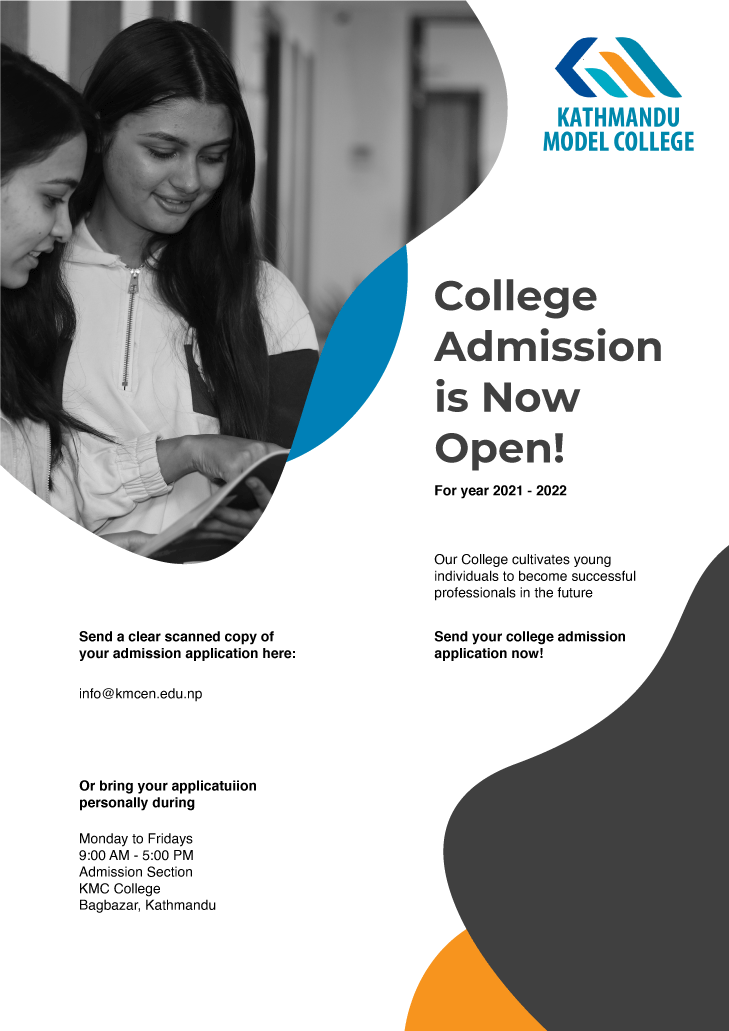 Admission Criteria
Eligibility for the admission in Bachelor of Computer Applications (BCA) is: + 2 or equivalent in any discipline passed with minimum 45% or 2.00 CGPA . Along with that students must score at least D+ grade in each of the subject in their +2 exam.
Should have successfully passed the entrance examination conducted by TU securing at least 35% marks
Apply with a prescribed form for entrance test
Submit application form with attested copies of relevant certificates of all examinations passed
along with three recent passport size photographs
Applicant needs to pass the entrance test of T.U. (CMAT), college entrance test and personal
interview
Only those students who have passed the interview will be eligible for an admission